Freelance support for you
Brand
print

+

digital design specialist
Nottingham-based freelance graphic designer, specialising in branding, digital design and print design. Working for SMEs, global brands, and everything in between.
Cricket World Cup
Social media graphics produced for the ICC during the Cricket World Cup 2019.
Bundesliga
Design support and the delivery of social media content for Germany's elite football tier.
Crystal Palace Football Club Annual
Design and production of a yearly annual for the Premier League outfit, Crystal Palace.
Print and marketing campaign for the ninth edition of the World Para Swimming Championships.
AGENCY ASSISTANCE
If you need a graphic designer to slot seamlessly into your busy team, I can help. I'm flexible and adapt to any office environment, ensuring I work fluidly with your team to your inhouse standards.
I also work fully remotely, enquire to find out my availability.
BESPOKE BUNDLES
Need more than one of my design services? I can create bespoke design bundles to suit the unique needs of your business. Whether it's branding, print or digital that you require, pick and mix to suit your requirements. Get in touch for a free consultation.
RETAINER PACKAGES
If your business has regular need for graphic design services, my retainer packages are a cost effective way to get what you need. I can manage your regular design requirement on a daily to monthly basis, ensuring you get the best design solutions. Drop me an email to find out more.
Having worked with start-ups, SMEs and global brands to create eye-catching graphics, I am a freelance graphic designer than can fit seamlessly into your business or organisation.
With more than six years of experience, both in-house and as a freelance graphic designer, I'm confident that I can be the solution to your branding, digital and print design needs.
I understand that all businesses have different needs, which is why I offer flexible solutions, providing in-house or remote design support, depending on your requirements. Located between Nottingham and Derby, I have easy access to major locations across the country, enabling me to work on-site where needed.
With competitive rates and a pristine track record of client satisfaction, I know how to make your vision a reality and can work remotely with any business or individual who needs assistance.
I offer a complete range of graphic design and branding solutions, allowing me to support you throughout numerous stages of your marketing strategy.
Connecting strategy with creativity to build brands that are impossible to ignore. I offer branding services including brand identity packages, brand identity, logo design and more.
Delivering compelling and emotive messaging, leading to the creation of exceptional print marketing. I have vast experience in the print and offer my expertise in exhibition graphics, corporate documents, brochures and more.
Connecting fundamental design principles with a brand-new way of thinking digital. I have worked on digital campaigns both large and small and offer services in digital advertising, social media graphics, emails and more.
Collaborating to create sleek and professional website designs that engage and attract your audience. I get under the skin of your brand to design websites for companies of all shapes and sizes. 
Matt has been amazing since we have had him on board with the Rugby Centurions Foundation. Understands what we need and is very creative!
Matt designed my ebook Ecommerce Enlightenment and I was blown away with how good the cover and inside pages looked. A pleasure to work with and highly recommended!
Claire Baldwin
2021-09-20
When I needed business cards printing, I wanted to give my money to another small business, instead of a large company like Vistaprint. Not only were the results Matt delivered cheaper than what Vistaprint was offering, they were also much better quality. Matt was able to offer me a higher GSM card stock and a lovely soft-touch coating, neither of which were available from Vistaprint. They look and feel amazing, and I get compliments on them all the time. I couldn't be happier with Matt's service here. I've also had the pleasure of working with Matt on several design projects, and he is always extremely knowledgeable and professional. I wouldn't hesitate to recommend him for any graphic design projects. His sports design work in particular is truly impressive.
AlexanderJ Sharp
2021-08-26
Delivered a high quality logo for our business - which we had spent years searching for. Great professional to work with.
Working with Matthew is always a pleasure. He is professional and extremely responsive and is willing to make sure that the time is spent on the job at hand, until the client is happy. Would definitely use Matthew's services again.
Matt is just amazing! He is very professional and has been able to deliver exactly what I was after. He is cooperative and very easy going. Pleasure to work with you Matt!
Liam Cresswell
2021-05-26
Matt has worked on a few smaller projects for me and it's been a pleasure. He's passionate about creative design and it shows in his work. He's a really personable and somebody you want to work with again. If you're looking for a Graphic Designer in the Nottingham area, speak to Matt.
When I called I had absolutely no idea what I wanted. Matthew took me through the whole process, was a major help with the creative side and the finished product was everything I could have hoped for. The professionalism of my new brand and logo has changed the way I operate my business for the better and I can't thank Matthew enough for helping me with everything and for always being quick to respond to whatever queries or questions I had. Excellent service and great guy
A*** Quality Service! I have worked with Matthew on several occasions, he always listens to what I would like and delivers a product far beyond what my expectations were as well as fulfilling all that I had requested to achieve the perfect end result. i would highly recommend using Matthew can't fault him!!!
Have worked with Matt on a number of projects in the past and have no qualms about working with him again. Professional, friendly and reliable. He has the ability to inject creative passion into everything he does, no matter the scope of the project.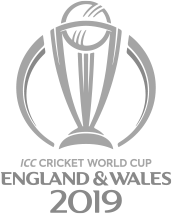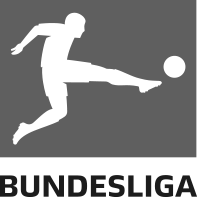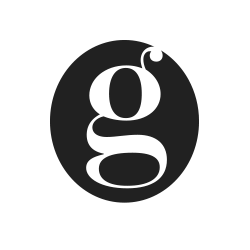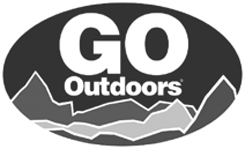 By filling out this form, you agree to the website terms of service. Your details will only be used to contact you in relation to your request and will never be passed on to any third party without your consent.