Matthew King Creative designed social media artwork in celebration of Robert Lewandowski and Thomas Müller's record-breaking 2019-20 Bundesliga achievements. The designs featured across Bayern Munich's social media channels to honour their legendary players' achievements.
Brief: Produce social media artwork to celebrate the individual milestones of Robert Lewandowski and Thomas Müller.
Sector: Sport
Client: Bayern Munich & MMC Sport
Services: Social Media Graphics
Overview
Ahead of Bayern Munich's final fixture of the 2019/20 Bundesliga season, two of their star players had the chance to break  Bundesliga records. I was hired to produce a series of 'pre-emptive' Social Media Graphics to celebrate their achievements, which would be published across the Bayern Munich social media channels, should they break them.
Thomas Müller was aiming to become the record assist holder with 21 across the entire season and Robert Lewandowski was aiming to become the record goalscorer for the season. I was tasked with taking modern photos of the players and editing them to give them a nostalgic, legendary makeover.
Robert Lewandowski Legend Graphic
It was necessary for the graphics to elude a legendary look and feel, which included swapping out the modern-day football kits for old classic kits from the 1970s. Once I'd sketched out an idea of composition for the designs I sourced suitable imagery for the social media graphics.
I utilised my photo editing skills in Adobe Photoshop by removing all of the sponsorships kit names & numbers that modern kits are covered with. Once blank, I edited a pattern onto them from Bayern Munich's 1970s retro kit, both onto the foreground and background image of Robert Lewandowski.
Once I'd achieved the look I'd envisaged, I designed a rugged, scratched look for the rest of the graphic that's reminiscent of an old sticker book that has been lying dormant in the loft for years on end. Below is a before and after slider that shows the process and depth of the work I produced.
Thomas Müller Legend Graphic & Duo Legend Graphic
It was the same process for Thomas Müller's legend graphic. I sourced suitable imagery that would complement the design's composition that I'd drawn up, completely redesigned the kit swap from modern to retro, and designed the whole graphic to portray the nostalgic, old look and feel. This entire process was designed in Adobe Photoshop using skills I'd developed over the years. As well as designing singular graphics for the players I was also commissioned to design a Duo graphic that featured both players to celebrate their achievements on social media at the same time as well as separately.
Outcome
The two players both broke the existing records and set new records in the final Bundesliga game of the 2019/20 season which meant that the graphics were posted across Bayern Munich's Twitter and Instagram channels to celebrate their achievements. Thomas Müller set a new assist record with 21 assists, while Robert Lewandoski set a new goalscoring record with 34 goals in 31 games! The football world is fast-paced and I was commissioned to produce and deliver these graphics within a week's production time. Speed was of the essence and using the skills I'd developed in sports design over the years prior, I was confident in taking this project on and delivering in time for the final matchday.
Need social media artwork?
Get in touch with me today or book a free 30 minute discovery call to discuss your project.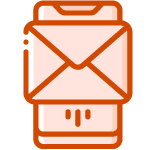 info@matthewkingcreative.co.uk