Matthew King Creative provides a full-service creative graphic design retainer to Bite Me Burger, offering all services in one comprehensive, bespoke package. I've successfully delivered a host of projects, with tight deadlines to the Bite Me brand to help enhance its brand presence.
Overview
Bite Me Burger is a global brand with restaurants based across the UK, US and UAE. With a well-established brand in place, BITE ME® approached me to take over their regular design requirements with the goal of enhancing the brand's presence.
Offering a delicious range of mini-burgers that sell themselves I've managed and produced a wide range of design projects including brand identity development, brand guidelines, social media content, menus, website maintenance, merchandise and photo retouching to name just a few of my design services.
With their BOLD, FUN, FRIENDLY presence clear, it has been my mission to implement these values throughout all of the brand's creative marketing.
BITE ME® Menus
It goes without saying, menu designs are a must-have for any restaurant. I've designed numerous menus during my time working with BITE ME® as well as making regular updates once designed. With sites across the UK and abroad I'm responsible for all of their menu designs which differ from location to location.
The menu designs feature a heavily-incorporated American theme, to celebrate the birthplace of the hamburger, with strong typography and photography, as guided by the company's brand guidelines.
Alongside the main menu, I've also designed drinks menus, desserts menus and menus for one-off events such as pop-up stands, food trucks and festivals which all require different designs, each and every time. It's key that I maintain the brand's image throughout all of these menus on a consistent basis.
Merchandise
One of our biggest projects to date was the design and production of new merchandise as worn by staff and sold to loyal customers and fans of the brand. Steering away from a typical logo on the chest, I explored how different designs could be implemented throughout designs across, short-sleeved and long-sleeved tee's, hoodies, vests and more while using the brand colours and imagery in a unique approach.
Social Media
The brand's digital presence is just as important as its printed media presence and a key aspect of this is its social media content. I've created celebratory social media graphics for calendar and seasonal events such as Christmas, Halloween, Pride Month. Examples below include a GIF of the BITE ME® 'characters' with the burgers, a coming soon design for their Las Vegas opening in 2021 which featured the world-famous Vegas sign and an Olympic design to celebrate the 2020 Tokyo Olympics.
Email marketing
On a regular basis, I also produce email marketing campaigns that are designed to market upcoming events, seasonal offers, exciting news, competitions and more.
Using my experience in UX design and email marketing I implement the Bite Me® brand throughout designs and use their BOLD tone and imagery to effectively market their message to their subscribers.
I use Sketch and Mailchimp to deliver these designs from concept to final delivery when the designs are complete and ready to send.
DIY Burger Kits
To compensate for the lack of footfall during the pandemic and fulfill die-hard BITE ME® fan's cravings, a project was undertaken to create a DIY campaign where customers can order Burger Kits to create their own BITE ME® experience at home, furthering the brand's reach and create a unique offering.
Using clear imagery and instructions I designed a DIY Guide that customers can easily follow to create their own amazing burgers at home. The A5 flyer included within the pack showcased a cooking guide for 6 popular burgers, cooking times, and instructions all complete with imagery.
This along with the delicious ingredients is all wrapped in neat packaging, labeled with clear stickers for an authentic experience from the comfort of a consumer's own home.
Thanks to the success of this campaign, BITE ME® went on to create several variations of this for their other burgers and brands. The campaign has been a huge success not just for cooking at home during the pandemic but also for birthday and seasonal gifts.
Summary
These are just a handful of projects I've worked on for Bite Me Burger during our time together. In addition to the work showcased in this case study I've designed and produced:
– Business cards
– Paper bags
– PowerPoint presentations
– Presentation decks
– Corporate PDF's
– Advertising campaigns
– Leaflets and flyers
– Icon designs
– Photo retouching
– Vehicle signage
– Shop signage
All of my services are encompassed in my Creative Graphic Design Retainer, in which I offer my full range of services on a monthly or quarterly basis depending upon clients' needs.
Interested in creative graphic design services?
Get in touch with me today or book a free 30 minute discovery call to discuss your project.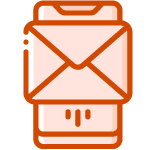 info@matthewkingcreative.co.uk