Matthew King Creative provided sports social media support to the Bundesliga. Germany's professional top-tier football league and one Europe's top five football leagues. As a brand, they have led the way in producing engaging content for their 6.8 million-strong social following for years.
Brief: Deliver creative social media graphics across Instagram and Twitter.
Sector: Sport
Client: Bundesliga
Services: Social Media Graphics
Overview
I have worked with the Bundesliga's digital subsidiary DFL Digital, on several occasions during my time as a freelance graphic designer. I was first approached me in 2017 to work with them on the brand's social media content ahead of the 2017/18 season with the goal of driving excitement for the season ahead. In 2019, I was commissioned for a second time by the Bundesliga team again to assist in the creation of a more bespoke project, which would go live throughout the 2019/20 season.
A little more detail - 2019/20 Season
After developing a pleasant working relationship with the Bundesliga team in 2017/18, I again worked with the Bundesliga to produce bespoke graphics that were scheduled throughout the 2019/20 season. Working in a different manner this time around, I was given one specific but large project that focused the stadiums of the 18 Bundesliga teams that are participating in the 2019/20 season.
I collaborated with the client on the initial designs and we chose what we felt worked best in line with the brand's visual style. Each graphic featured an illustration of a stadium accompanied by the team's colours and their badge, as well as a background image that captured the unique support and emotion of the relevant team's fans to complement the design. Specifically designed for Instagram, this range of graphics achieved a total of 420,000 likes and 4,000 comments over the course of the project.
The designs that I produced allowed Bundesliga to schedule and share information about the stadiums in which upcoming games were taking place. This helped to ensure that fans remain engaged with their social accounts. It also reduces the workload of their busy content team, allowing for graphics to be scheduled and posted with very little effort required.
A little more detail - 2017/18 Season
My role in 2017 was to work remotely alongside Bundesliga's in-house team, who are based in Cologne, Germany. The client wanted freelance assistance to produce eye-catching, exciting and engaging graphics to keep their social channels across Instagram and Twitter fresh with regular content.
I was tasked with creating bespoke designs that focused on individual Bundesliga teams and their players, statistical graphics that could be posted ahead of games, matchday graphics, and a kick-off countdown series. All of these designs were produced to keep the social feed abuzz with engagement in between seasons and game weeks.
Stats graphics
I designed graphics that portrayed informative stats, such as this one based on Germany's Under-21 play time vs. that of their rivals, England. The challenge with graphics such as these working to tight turnarounds, enabling me to use skills that I've honed over many years. For this particular graphic, I focused on incorporating each nation's colours, flags, players and stats.
Kick-off Countdown Series
The most in-depth project was a kick-off countdown series, which focused on the countdown to the 2017/18 season kick-off. To celebrate the countdown, I created posts featuring players with shirt numbers corresponding to how many days there were left until kick-off, counting down from number 40 to 1. I utilised colours related to that of the featured players' clubs and implemented patterns and textures into the designs to create eye-catching and engaging content.
Outcome
This was my first experience working within the sports industry and operating as a freelance graphic designer full-time working with a professional sports organistaion. The projects that were commissioned were exciting and unique, as they gave me free rein as a designer. I produced content designed to drive hype, increase engagement and build excitement ahead of the various seasons I worked across. From a personal point of view, I was incredibly honoured to work with Bundesliga and DFL Digital in creating creative content for their feeds.
Need a designer for your next social media project?
Get in touch with me today or book a free 30 minute discovery call to discuss your project.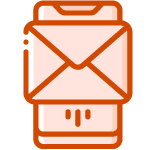 info@matthewkingcreative.co.uk