Matthew King Creative delivered a logo and brand design for a new startup, Changing Social. The new venture offer adoption and change management services helping clients integrate Microsoft Office 365 Suite into their organisation and reap the rewards. This was followed by ongoing graphic design support that helped the launch of the business.
Helping Changing Social Launch
Following the creation of Changing Social's brand, I was integrated into the team to assist in the company's first year in operation on a retainer basis. Projects varied in all shapes and sizes, including designs for business cards, whitepapers, brochures, data sheets and more. I also created roller banners for exhibitions and networks to help the company to advertise its services.
An essential part of Changing Social's marketing was the production of brochures and PDF's that marketed and demonstrated what services they offer, how they can benefit organisations and how the adoption of Office 365 services works.
I also developed a set of icons that visually portrays their main services for Core Adoption Services, Targeted Adoption Services and Quick Start Adoption Services. My aim to enhance the brand's identity through the development of the services icons and add an extra layer to the businesses visual hierarchy.
An important factor in working with the brand I created was to ensure that I developed the brand to be more than just a logo, rolling it out across all forms of media.
Targeted Adoption Services
Quick Start Adoption Services
Creating the Changing Social Brand Identity
My first challenge was to create a logo and brand design that encapsulated Changing Social's vision. I started off with an initial consultation where we discussed their goals and vision, from which I learned that they wanted to incorporate the idea of the 'Golden Circle', a concept by Simon Sinek.
This idea dives straight into the core of why organisations do what they do. Following this, I created a range of logo designs of varying styles that revolved around the concept of the 'Golden Circle'.
The final identity that I delivered was a circular logomark with the Golden Circle and a circular typeface that complemented it. This was completed with a set of brand guidelines and a style sheet to help the company's employees, partners and clients to implement with ease.
Pale Gold
Hex: #d2a154
Pantone: 7407 C
Dark Gold
Hex: #ca981f
Pantone: 1245 C
Dark Blue
Hex: #222a35
Pantone: 4280 C
Stone grey
Hex: #bbc0c3
Pantone: 441 C
Grey
Hex: #ececec
Pantone: 656 C
Black
Hex: #292929
Pantone: 426 C
Outcome
Working intrinsically with the team at Changing Social, I created a full logo and brand design identity, complete with guidelines, printed marketing materials and documents that gave the company a recognisable image and a stylish look and feel. The aim was to provide the brand with a sleek and modern identity that was professional yet fun and could easily be implemented across all forms of media.
A key part of the growth was adapting to working within the team, being involved in meetings, taking ideas on board and implementing my own creative ideas. Being with the team enabled us to create a brilliant portfolio of marketing collateral that everyone was happy to use and market the business with.
The brand received great feedback from the business partners and peers alike. Since its inception Changing Social has grown from a one-man band to a team that has bases in the UK and USA.
Testimonial
I've used Matt for numerous projects and I've always been impressed with his work and professionalism. He listens to the brief, understands his client's requirements, and is able to quickly deliver against these. His ability to articulate his thought process to his clients is very impressive. I've enjoyed working with Matt and I look forward to working with him on many more future projects.
Steve Crompton, Managing Director, Changing Social
Do you need Logo and Brand Design?
Get in touch with me today or book a free 30 minute discovery call to discuss your project.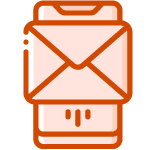 info@matthewkingcreative.co.uk