Seeking to add some seasonal excitement to their fantastic range of new builds, David Wilson Homes and Hickman James approached Matthew King Creative to design a range of bespoke photo retouching and more.
Brief: Redesign a range of photography to be showcased on the brand's website.
Sector: Housing
Client: Hickman James & David Wilson Homes
Services: Graphic Design
Overview
David Wilson Homes offer great quality, new-build homes throughout Derbyshire and required design support to promote their latest developments and showcase their houses in the best light.
I have helped to deliver artwork for advertising campaigns of all shapes and sizes during my time with the client across printed marketing materials and digital marketing. This case study takes a close look at my biggest project with them when I was tasked with retouching a range of photography to advertise them in seasonal settings and retouch them to remove unwanted materials. On the images below, use the slider to see the before and after shots.
Winter image editing
Ahead of the winter season, I was commissioned to create wintery scenes on a host of DWH housing developments for them to promote throughout the festive period. My aim was to maintain the authenticity and realism within the photos.
Using Adobe Photoshop and Adobe Lightroom, I implemented wintery elements such as frost, snowflakes, darker clouds and snow to create that winter feel the client wanted.
This range of images was used to market the developments on David Wilson Homes's website, social media channels and marketing materials.
Firework image editing
Next up I was tasked with editing more housing developments with fireworks to celebrate Bonfire Night and New Year's Eve. This involved creating a nighttime scene with fireworks that the client could use to integrate into campaigns and artwork around the upcoming celebrations.
Although it wasn't an extensive amount of photos compared to the winter photos, this brief was an exciting challenge. I edited photos that were taken in the daytime and turned them into nighttime scenes. Once I'd achieved this using Adobe Photoshop I began editing in stars, fireworks and subtle touches such as bedroom lights being on in the house.
The final results were used across the David Wilson Homes website, social media and printed materials such as leaflets, posters and flyers. 
Photo retouching
I have helped to enhance David Wilson Homes' advertising through photo retouching and image editing to showcase the developments in their best light. The process is an exciting one, removing dirt from streets and any objects or shadows that may intrude on the focus of the houses.
DWH take great pride in keeping their houses in optimal condition and my photo retouching services serve only to remove unnecessary content from photos that may distract from the houses.
These photos have been used throughout the company website, digital marketing channels and printed materials such as poster designs, flyers and leaflets.
Outcome
Throughout the duration of this project, I edited an extensive range of photos for David Wilson Homes that went on to feature prominently across their website, social media channels, printed marketing materials and digital marketing channels.
One of the most satisfying aspects of projects of this nature from when I inherit the photos and use my skills to showcase them in their light and to their fullest potential. To date, this project has been one of the most exciting and rewarding I've worked on. I am delighted to offer my photo editing services to a wide range of clients including David Wilson Homes. View a video of the process on my Instagram.
Looking for photo retouching services?
Get in touch with me today or book a free 30 minute discovery call to discuss your project.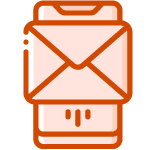 info@matthewkingcreative.co.uk