Print Marketing campaign advocates fair competition
GB Snowsport wanted a print marketing campaign that highlighted the importance of clean sport to athletes and coaches. Matthew King Creative was commissioned to produce a poster design series that highlighted its importance.
Overview
I was approached by GB Snowsport to work on a print marketing campaign that highlighted the importance of safe supplement use and fair competition through the Clean Sport poster series.
Upon being commissioned to work on this project with GB Snowsport, I started off by familiarising myself with their brand via their brand guidelines, existing collateral, and online presence.
Whenever I work with a new client who has an existing brand, this is an important starting point so I can deliver work that's 'on brand' and how I can push the boundaries.
The Clean Sport Print Marketing Campaign
The campaign kicked off with me getting set up with the brand guidelines. The most important factors at this stage are the brand's colour palette, particularly the CMYK colours for a printed poster design series. Typography is also an important aspect, along with correct logo usage and photographic style. This approach allows me to integrate myself into the brand's style and produce something that looks familiar to its audience.
After sketching out initial ideas, I then got to work in Adobe Illustrator, producing a first draught of the eight poster designs that I was supplied with copy and photography. I wanted each poster design to differ in style so that viewers wouldn't confuse two posters as being the same.
The poster series applied the versatile brand's colours, bold titles, and messaging in a variety of ways. It was an exciting challenge that resulted in a set of posters that varied visually but still maintained the feeling of being part of the same series.
The poster's design and imagery also had to match up with the all-important messaging to drive awareness of the campaign among its audience and be impactful and eye-catching.
Outcome
The project involved a few rounds of feedback and collaboration of ideas with the client that involved matching up the best photography with the right messaging. The final poster design series was eight eye-catching designs that raised awareness of clean sport.
The effective print marketing campaign included value-driven copy, calls to action, accreditations, dynamic photography, and the GB Snowsport brand applied in an exciting, eye-catching manner.
The poster design campaign was aimed at an audience of athletes, coaches, and professionals in snowsport. Therefore, it was important to keep the design copy and messaging short and impactful, considering busy working lifestyles. It was also important to make them attention-grabbing through the use of exciting imagery, which in some cases was rendered, cut out, and integrated within the brand's colour palette to add visual depth to the designs. The designs were featured throughout gyms, canteens, and training centres where the target audience was likely to see the posters and read about their message.
Want to discuss your next print marketing project?
Get in touch with me today or book a free 30 minute discovery call to discuss your project.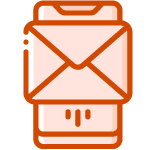 info@matthewkingcreative.co.uk