ICC Cricket World Cup 2019
In early 2019, Matthew King Creative was approached by LiveWire Sport to work with them and the ICC throughout the Cricket World Cup 2019. ICC, the global governing body of cricket, wanted creative social media content that would engage its audience throughout the tournament.
Brief: Help deliver creative social media content throughout the ICC Cricket World Cup tournament.
Sector: Sport
Client: LiveWire Sport | ICC
Services: Social Media Graphics
Overview
Social media sports has grown in popularity, becoming the best place to stay informed about the latest news, tournament information and matchday activity. Prior to this tournament, cricket was not up to speed with this trend when compared to coverage published by competing sports such football, tennis and rugby.
It was the ICC's goal to break new ground, offering their audience and followers creative social content throughout this tournament. LiveWire, who were the creative agency tasked with this project, hired me to work on the social media content after seeing my sports design work online.
The graphics that I delivered can be broken down into three main types of content, each of which offered its own unique challenges.
Matchday graphics
My first challenge, pre-tournament, was to design matchday graphics for all of the 45 fixtures that were scheduled over the six weeks of the tournament. These were required at varying dimensions for Twitter, as well as Instagram posts and stories, so designing flexible graphics was essential. Each matchday graphic detailed the teams playing, key players from each team and their flags, along with the date, time and location of the match.
Given the challenge of creating three different sized graphics for each fixture, I had to manage my time and organisation effectively. I created the graphics to ensure that they were visually attractive to followers of the social media accounts, ensuring that fans would engage with the ICC's posts. I ensured that the fonts and colours that I chose both adhered to the brand guidelines that I was given, as well as being visually engaging for fans.
Reactive graphics
During the tournament, I created reactive graphics that were commissioned in response to key match events, milestones or highlight stats on a particular cricketer or team. These graphics were incredibly time sensitive; the sooner I delivered the final artwork, the more engagement the social media posts would receive.
I worked with a turnaround time of 1-3 hours from initial contact. This meant that the ICC was able to post match-reactive graphics that related to fixtures played on that day, increasing fan and follower engagement, along with engaging non-followers. These were designed to emphasise that the @ICC social media channels were the best place to keep up to date with all of the Cricket World Cup's action.
Each reactive post was unique to whatever happened in the tournament, and each required different creative approaches when designing them. Examples include Ben Stokes' unbelievable catch versus South Africa, Sheldon Cottrell's army celebration, and Shikhar Dhawan's incredible scoring record. I often sought to include team colours, hero images of the players and background images of fans to capture the tournament fever.
Finals graphics
With less than a week between the group stage and the semi-finals and finals, I was commissioned to create graphics that demonstrated a more premium look and feel, highlighting the importance of this stage of the tournament.
The graphics featured key moments from each team's journey throughout the tournament, with the captains as the main focus, and included date, time and location info. The final designs were enhanced following conversations and feedback from the client about the style, what players to feature, and what information to include.
Outcome
All of the graphics that I produced were posted on the ICC and Cricket World Cup social media channels, including Twitter, Facebook and Instagram.
For a long time, cricket has been behind in terms of eye-catching and engaging social media content, and I was incredibly proud to be part of the team commissioned to engage and inform fans who had previously been a little bit forgotten in terms of quality content.
Not only did this project rely on my design skills, it also required a great deal of organisation and project management in order to deal with tight deadlines and the delivery of reactive graphics.
Want to discuss your next social media sports project?
Get in touch with me today or book a free 30 minute discovery call to discuss your project.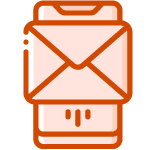 info@matthewkingcreative.co.uk