Social media Content for
a non- profit organisation
Rugby Centurions Club trusts Matthew King Creative to design and deliver social media campaigns that celebrate the legendary careers of rugby union players who have appeared in more than 100 test caps for their country.
Brief: Bespoke social media graphics to celebrate sporting achievements.
Sector: Sport
Client: Rugby Centurions Club
Services: Social Media Graphics
Birthday graphics
The most substantial social media campaign I managed for the Rugby Centurions Club was a set of honorary birthday graphics. These graphics celebrate Centurion's birthdays, which are published on Centurion's Instagram page throughout the year.
Featured here are a handful of designs by legends including Will Genia, Tony Woodcock, Sam Whitelock, Sergio Parisse, George North, Stephen Moore, and Gethin Jenkins.
Each generally incorporates the player's number of test caps, national team information, the Rugby Centurions Club branding, and occasionally career stats.
The set of graphics explored design styles that I've developed over the years working within the sports industry and are designed to capture the essence of the rugby star's achievements, incorporate stats, and deliver impact.
100 Test Caps
I've also created social media content for The 100 Caps series, which welcomes new Centurions to the club. This series celebrates new, active members of the club with social media content designed for Instagram stories and posts.
These posts usually feature the 100 players visually, with an action shot of the featured players and graphical styles.
This ongoing project requires me to plan accordingly for matchdays and keep an eye out for when players are close to reaching 100 caps.
When a player is close, I design the graphic ahead of time, ready for the Centurions social media content team to post when the player achieves their 100th test cap.
To name a few players featured, the graphics have been designed for numerous professionals, such as Aaron Smith, Eben Etzebeth, Leigh Halfpenny, Dan Biggar, Jonathan Davis, Diego Magno, Conor Murray, and more.
Milestone Graphics
Centurion players' test caps often go hand in hand with even more career milestones and record-breaking achievements in the sport of rugby. This series of social media graphics has celebrated these achievements and is designed to showcase them in a visually exciting manner.
The milestone graphics have included:
Honour Cap Events for Sean Lamont, Keiran Read, and more
Record-breaking achievements for the likes of England Women's Player, Sarah Hunter.
Ben Youngs has the most caps for England's men's team.
Nation's Graphics celebrates all centurions for each nation.
150 Test caps for Alun Wyn-Jones
The Result
Working with the Rugby Centurions Club across a wide variety of social media content has produced an exciting series of social media graphics that are designed to excite rugby fans and celebrate the achievements of legendary players.
Looking beyond the graphics, the posts are designed to engage the brand's audience and market upcoming events such as shoot days, golf days, and honour cap events.
These events are designed to facilitate connections between top corporations, brands, executives, and influencers. The overall mission of the club is to inspire the next generation through our values: respect, resilience, courage, selfless commitment, and leadership.
Looking for creative social media content?
Get in touch with me today or book a free 30 minute discovery call to discuss your project.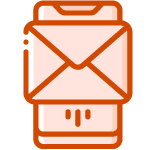 info@matthewkingcreative.co.uk