On-demand graphic design services on a monthly or quarterly basis, to suit your business's unique requirements.
My graphic design retainer service is perfect for businesses who need marketing materials on a monthly basis, but don't want to hire a full-time designer.
If you are on the lookout for regular graphic design support then a design retainer could be the solution for you. I can professionally manage and create all of your graphic design requirements and content creation on a monthly or quarterly basis, so you can focus on what you do best and what's important to your business' growth.
Why choose a graphic design retainer?
If you find that your business is in need of design content on a consistent basis; whether it be print design, digital design, social media content or artwork and graphic design, the retainer is the perfect solution for you.
Not everybody is a graphic designer so I can take that stress away you don't have to worry about it. With me, you will be in professional and reliable hands.
My retainer packages don't require you to sign a lengthy contract, you can sign up for as little as one month at a time.
Once you're signed up, we can arrange monthly or bi-weekly calls if preferable, to discuss your upcoming requirements.
I manage all of my client's projects on Trello and can invite you to the board to track progress on any given task. This also allows you to provide feedback on the design work I produce too.
I value a collaborative, organised approach to working with my clients and encourage you to provide feedback on anything I produce, which I'll be happy to implement.
Access to my services on an on-demand basis – quarterly or monthly.

Save on a salary for a full-time or part-time graphic designer.
I integrate myself into your business.
I become your business' design manager while you focus on what's most important to it's growth.

Submit as many design requests as you want and I'll work in your order of priority.

Unlimited revisions until you're totally happy!

Get more work completed with hourly discounts on your booked hours. The more you book, the bigger the discount.

All of the work is fully owned by you. I can provide design files and finished files upon sign-off.
My graphic design retainer is like a monthly design fee. I commence the work once the invoice is paid, which I send on the 1st of each month. Based on the retainer package we agree upon, I schedule out my time appropriately and plan my workload accordingly. You have peace of mind knowing that you have a set number of hours each month without having to worry about what other client projects are ahead of you.
Send your projects.
Once we've discussed the scope of your ongoing design requirements and agreed upon a suitable package, it's time to start sending your projects for the month ahead. We can discuss these over the phone, via email, or on Trello.
I get to work.
Once I've received your requests for the week, month, or quarter ahead, I aim to start a task within 48 hours of receiving it. I pride myself on fast delivery times. Be sure to let me know the order of priority for all projects.
Feedback and delivery.
I'm happy to make as many revisions as necessary; taking feedback is an essential part of my service, and I want you to be 100% happy. Once you're totally satisfied, I can send over the final exported files and design files if necessary.
What my retainer clients say
"I have been working with Matt for over a year now and find him very responsive to any request for website updates and design work required for our business. We commission Matt on a graphic design retainer basis and it's like having him sat in the office and be part of the team."
"We use Matt for all of our creative and design work at HSP Consulting Engineers Ltd in Nottinghamshire. Matt's work is always of very high quality and provided to sometimes a strict deadline. We have no hesitation in recommending Matt to other businesses."
"Matthew is an extremely talented, dedicated marketing professional. He's able to hit tight deadlines with outstanding quality time after time. I have recommended his services to many of my customers and will continue to do so as work of his standard doesn't come around often."
Interested in a graphic design retainer?
Get in touch with me today or book a free 30 minute discovery call to discuss your project.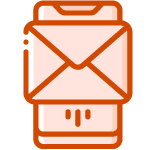 info@matthewkingcreative.co.uk