Bespoke Graphic Design Services
Creative graphic design services, based in Nottingham, serving businesses across the UK. Able to work in-house and remotely.
Define
We'll talk through your ideas and project, as well as get to know your business and everything you stand for. I'll invest time in getting to know your goals and the important details of your project.
Design
Once we've defined what you want and need, the fun begins! The part of the design journey is full of where I put my experience and skills to the sword and offer creative design solutions.
Agency Assistance
If you need a graphic designer to slot seamlessly into your busy team, I can help. I'm flexible and adapt to any office environment, ensuring I work fluidly with your team to your inhouse standards.
I also work fully remotely, enquire to find out my availability.
Project packages
Need more than one of my graphic design services? I can work on bespoke projects to suit the unique needs of your business. Whether it's branding, print or digital that you require, pick and mix to suit your requirements. Get in touch for a free consultation.
Retainer Packages
If your business has regular need for graphic design services, my retainer packages are a cost effective way to get what you need. I can manage your regular design requirement on a daily to monthly basis, ensuring you get the best design solutions. Drop me an email to find out more.
I'm available to answer any questions you have about my work and services. I can provide information about my availability, services, and rates in depth via email or phone. Get in touch via a method of your preference below.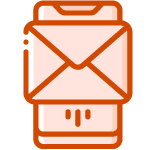 info@matthewkingcreative.co.uk