Developing an identity that embodies your core values and presents an instantly recognisable brand.
What Does brand design include?
Your brand identity is just as individual as your personal identity. It's more than your business name and your logo; it's how you speak to customers, the lifestyle that your products or services offer, and what you stand for as a company.
Websites and social media provide customers with instant, 24/7 contact with businesses, and an instantly recognisable brand that understands and resonates with your target market can be an incredibly valuable asset. Presenting a consistent message across your website, social media profiles, and printed marketing collateral tells your audience exactly who you are, building trust and brand loyalty.
Whether you need to create a brand from scratch or are looking to refresh and modernise your existing identity, I know how to bring brands to life. When creating a logo for you, I will also provide you with a full set of brand guidelines to ensure that every member of your team knows exactly how to use it to create a strong, consistent brand identity.
As well as creating brand identities from scratch, I have experience developing existing brands with my brand collateral services. The deliverables of such a project can vary, but they could include presentation decks, quote templates, social media graphics, business cards, website design, and much more.
Logo Design
Branding
Brand Strategy
Brand Guidelines
Brand Collateral
Brand Identity Case Studies
Branding, print and ongoing graphic design support for an adoption and change management organisation.
Branding and social media graphics to help launch an industry-leading sports management and marketing agency.
Brand Discovery Call
I'll help you figure out what all of it means for your company. From expanding on your existing brand identity to developing a completely new approach, my experience in crafting brands will help you understand what makes your business unique.
Crafting your identity
I can work solo or as part of a team to establish your brand identity, colour palette, fonts, tone of voice, and core values. This will form the basis of your brand guidelines, which I can provide in a formal document to ensure that everyone within your company understands how to best present your new brand.
Feedback and Delivery
I'm happy to take any feedback on board, and I've always managed to deliver a complete design within three rounds of revisions. Depending on the scope of your package, the time to craft a new brand identity can take between 1 and 3 months.
Get in touch with me today or book a free 30 minute discovery call to discuss your project.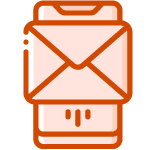 info@matthewkingcreative.co.uk