Defining your brand through innovative logo design that resonates with your target audience.
What does Logo Design Include?
Your logo is a visual representation of your business, your service offering, and your core values. It's the core of your visual identity and an essential element of your brand strategy.
First impressions really do count. When a prospective customer looks at your logo, you want them to get a feel for what you're about. Good logos build connections and forge brand awareness, helping you sell yourself without any extra effort on your part.
From wordmarks and logotypes to fully illustrated conceptual designs, I have the skills and creativity to develop a logo that truly captures what your brand has to offer while making a mark within your industry.
It's tough to come up with a logo to define and represent your brand, which is why I work collaboratively with you to develop initial concepts into a final design. You know your business inside and out, and I know how to craft a logo design that distills your company into a single visual concept.
If you're looking to kickstart your brand but can't afford a full brand identity, my logo-start package would be a great option for you.
Push your logo design further with:
Brand Strategy
Brand Guidelines
Brand Collateral
Social Media Graphics
Brochure Design
Website Design
Presentation Decks
And any other design services you may require
Logo Design Discovery Call
Getting to know your business, your goals, your history, and your target market helps me understand exactly what you want from your logo design. By working with me, you'll gain a fresh outside perspective on how your company is perceived and what your customers expect, leading to exciting new approaches and innovative designs.
Designing your logos
I'll take your ideas and inspiration and use my creative experience to develop them into something you can really be proud to put your name on. I offer packages that explore numerous design options and give you the power to decide what route you'd like to go down with my advice.
Feedback and Delivery
I'm happy to take any feedback on board, and I've always managed to deliver a complete design within three rounds of revisions. Once your logo design is complete, I send you all of the necessary files for both print and digital use, along with a one-page brand style guide.
Does your business need logo design?
Get in touch with me today or book a free 30 minute discovery call to discuss your project.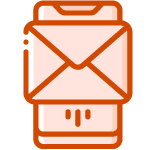 info@matthewkingcreative.co.uk