Sleek and professional website designs that engage and attract your audience.
Grow your business with great website design
Your website is your digital salesman; it's available 24/7 and is a way to communicate to the world who you are and what you do. To do this well, it's essential that your website is responsive and designed to be optimised on multiple devices.
This allows you to present your business professionally and ensure that your website is accessible anywhere without compromising on design or usability. Creating in-depth, user-friendly, and responsive web designs that look sleek, are clear, and engage visitors is my specialty.
Mobile devices now account for more than half of global internet traffic. If your website doesn't display well on mobile, you're going to miss out on sales and conversions—especially if your competitors cater to searchers on the go!
What is web design all about?
Arguably, after crafting your brand identity and strategy, web design is the most important design aspect for your business. Your website is the main source of information for your customers, and you need to ensure that it looks and feels like your business.
Not only should it blend perfectly with your brand, but it should also reflect your organisation's values and mission. When you work with me, your website design will be easy to use, mobile responsive, and user-focused, all while maintaining a consistent brand identity.
My graphic design education complements my website design skills, meaning that I can deliver websites that are on brand.

My multi-disciplinary experience allows me to work in-house or with external developers collaboratively to deliver the best possible outcome for you and your business.

I can integrating with your internal web design team or an appointed developer outside of the organisation, I will provide the final design layout for build and collaborate with them to ensure that the completed website looks great and functions well.

I take time to understand your users and how they use the different elements of your website. This translates into engaging web designs that drive conversions by combining my knowledge of user interface (UI) and user experience (UX) design.

I'm well-versed in accessible design principles, ensuring that your website is easy to use and navigate for those with disabilities or vision impairments that can make surfing the web difficult.
Examples of my Website Design Services
Book a free Discovery Call
To kick off any project, it's vital to do a discovery session so that I can fully immerse myself in your business, your vision for it, and the target audience you serve. A great website should help you achieve these goals by showcasing your company's values, services, and expertise.
Wireframing and Design
Firstly, I like to wireframe and map out designs to fully consider the UI and UX design. Once that's approved, I move onto the design of the website, bringing your brand to life, informed by brand guidelines, style guides, and the latest design practises to ensure success.
Feedback and Development
At this stage, it's important to factor in your feedback to see if there's anything they'd like to include or amend. All feedback is usually finalised and implemented into the design within 3 rounds. Then upon sign off we send the project off to a developer of my recommendation or your choice.
Interested in Website Design?
Get in touch with me today or book a free 30 minute discovery call to discuss your project.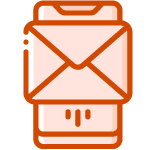 info@matthewkingcreative.co.uk