Matthew King Creative was commissioned to design and develop a brand identity for an industry-leading sports management and marketing agency. To help launch the brand I delivered corporate documentation, merchandise, office signage and social media graphics.
Brief: Design fresh branding and a series of social media graphics to launch a sports agency.
Sector: Sport
Client: Twenty Sports Group
Services: Branding | Social Media Graphics
Overview
I was approached by the team at Twenty Sports Group to design a brand identity for their agency. Twenty provides industry-leading sports management and marketing representation to a number of world-class athletes, broadcasters and coaches. 
Based in London, Twenty are a brand-new company with 25 years worth of experience, formed by a team of specialists from professional sport and talent management, that have worked on industry-shaping deals for their clients and the world's leading sports teams, brands and broadcasters.
The team specialise in a range of services including contract negotiation, sports media rights , commercial representation , sports marketing, and talent management.
Branding
After learning about the company and its goals over a number of discovery calls Matthew King Creative was commissioned to design and deliver a brand that echoed the agency's professionalism and values. 
I experimented with and produced a series of typographic logo designs over several rounds, all of which were showcased in varying colour palettes. Eventually, after a round of feedback and taking the client's ideas on board, I designed the final logo showcased here. The final brand is a bold, simple and concise typographic logo design that effectively communicates the Twenty Sports Group brand.
Once this was designed the brand rollout began and I designed social media banners, favicons and profile photo imagery for the company's digital design requirements. Supporting brand identity work was delivered in the form of brand guidelines, office signage, and corporate documentation.
Welcome To Twenty - Social Media Graphics
Following the branding phase of the project, Matthew King Creative was tasked with producing a variety of social media graphics, starting with the 'Welcome To Twenty' Series.
I began with some research and discussed the client's ideas and vision for their brand. I then went onto design a set of four different design options each utilising the brand's colours, typography and imagery in a variety of ways. Eventually, after a round of feedback, we settled on the series of graphics displayed.
These social media graphics are designed to welcome new talent to the agency's books and are posted across Twenty's social media channels as an official announcement.
The Series uses a fully-rendered player image, which is cut out from its background and enhanced in Photoshop to deliver full impact. This is accompanied by the player's name in bold, striking typography, again enhanced with numerous effects and finally placed on the same background to tie the fellow posts together. As a final inclusion, the posts are finished with the Twenty Sports Group logo and the player's signature, to symbolise the signing up to #TeamTwenty.
Contract Announcements - Social Media Graphics
Alongside the 'Welcome' Series I designed a family of graphics for Contract Announcements that are published when a Twenty client re-signs or signs for a new club. Each post has been created to have an impact, be visually striking and create a sense of hype within the sporting community.
These social graphics are designed to stand apart from the 'Welcome' graphics while also looking like a product of the Twenty brand. The designs feature a two-post graphic announcing the contract extension with photoshopped player imagery, bold typography and a clean approach to colour usage.
Alongside this Series, I'm regularly commissioned to design Reactive Social Media Content for key milestones, that are usually delivered to tight deadlines. These have included designs for Twenty clients making their England Debuts, England call-ups and Captaincy announcements.
Reactive Social Media Graphics
Outcome
Our branding and social media design work with Twenty has been a long-term, strategy-driven project that was delivered throughout several phases. The project relied upon mutual organistaion, communication and respect been Matthew King Creative and our client. The results of every aspect of the project have been received enthusiastically and gone down as a success. An industry-leading agency now has branding and a social media presence that effectively represents its professionalism, quality and experience. It's my pleasure to have delivered this project and look forward to working alongside #TeamTwenty more in the future.
Testimonial
I've worked with Matt for over 6-months now, everything from logo design, to social graphics and general brand work and he's been great throughout, and a really valuable part of a business that's starting out.
Ryan Shahin, Twenty Sports Group
Need a graphic designer for your branding project?
Get in touch with me today or book a free 30 minute discovery call to discuss your project.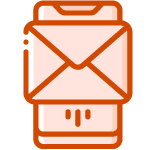 info@matthewkingcreative.co.uk