Designing printed promotional literature that informs and entices your audience.
Brochure Design plays a pivotal role in your marketing
Whether you're looking for an annual report, a brochure detailing your range of services, or a full product catalogue, the visual presentation of a printed marketing campaign is extremely important.
As well as making sure that all of your products and services are well presented, a great brochure design is also an accurate representation of your brand. Printed media acts as an offline salesperson for your business and can be a valuable tool for lead generation. It should be able to stand alone and speak for itself, explaining what you do, how you work, and how you can serve your target audience.
Not only limited to print, digital brochures can also be a useful digital marketing tool to email to prospects, clients, and website visitors. Alongside your website and social media presence, this form of design can add an impressive tool to your brand's marketing materials.
Brochure Design Services:
Brochures

Product catalogues
Digital PDF's
Ebooks
Magazines
Annuals
Menu designs
Corporate documents
Annual reports
Branding Guidelines
Social media carousels for LinkedIn, Instagram, and more.
Brochure Design Case Studies
Branding, print and ongoing graphic design support for an adoption and change management organisation.
Design and production of a yearly annual for Crystal Palace Football Club.
Book a free Discovery Call
I'll get together with you to discuss the aims of your brochure or catalogue, determining your target market and the best way to address their needs. Understanding the intended use case of your brochure is also key to ensuring its success, making sure that its design, size, and style are appropriate for your requirements.
Designing the brochure
Once I'm fully acquainted with your products, services, and brochure audience, I'll get to work designing beautiful layouts and striking designs that present your business in a professional and informative manner.
Feedback and Delivery
Making sure you're 100% happy is my top priority, and I include a series of revisions within my packages. With a properly organised revision system in place, this never takes more than three rounds. Once finalised, I can supply you with all of the necessary design files.
Do you need Brochure Design?
Get in touch with me today or book a free 30 minute discovery call to discuss your project.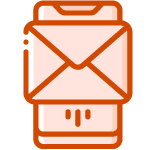 info@matthewkingcreative.co.uk