Connecting strategy with creativity to market brands that are impossible to ignore.
What is graphic design all about?
In an age of fast-paced business and consumer affairs, your business reputation is everything. Making sure that your brand communicates with your audience and says positive things about what you do is a must.
I have real expertise in executing innovative brand strategies that enhance your brand presence, making it impossible to ignore!
When it comes to creating a business brand, refreshing an existing one, or creating new brand material, there is so much to consider.
Your brand personality is all about how you look. Thankfully, I'm your brand's personal stylist, and I won't settle for anything less than perfect.
When developing a brand, it's essential to think deeply about what you're offering as an organisation – what is it all about? Capturing an organisation's essence through design is what makes a brand stand out and be memorable – and that's what I'm all about.
My Graphic Design Solutions
By integrating myself into your organisation and ensuring that I get to know your business, I'll create a consistent, coherent brand that fits your vision and appeals to your target audience. I offer graphic design solutions for businesses across Nottingham, Derby and the UK.
My Graphic Design Services:
My graphic design can include, but isn't limited to:
Photo Editing
Packaging Design
Exhibition Graphics
Artworking
UX Design
Web Design
Social Media Content
Brand Identity
Logo Design
Email Marketing Templates
And so much more! Enquire below or book a call with me to discuss my full range of design services.
Graphic Design Case Studies
Social media graphics celebrating the record-breaking achievements of Bayern Munich's, Robert Lewandowski & Thomas Müller.
Booke a free Discovery Call
Do you have an existing brand and are looking for striking graphic design services? Book in with me for a free discovery call to discuss what graphic design services would be best to market your business.
I get designing.
Once we've agreed on the suitable deliverables and the scope of the project, I get to work. The timeframe can vary depending on the services you require, but I always give a timeframe before going ahead with a project.
Feedback and Delivery
I'm happy to take any feedback on board, and I've always managed to deliver complete designs within three rounds of revisions. Once the project is signed off, I send over all the final files, and you're ready to promote your brand and services to the world.
Are you looking for striking graphic design?
Get in touch with me today or book a free 30 minute discovery call to discuss your project.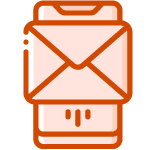 info@matthewkingcreative.co.uk