Brand Design for a global food chain
Get Plucked is the sister company to Bite Me Burger, and Matthew King Creative is the brand manager for all of their design projects. I have delivered artwork for vehicle graphics, menu designs, merchandise, presentation decks, and much more.
Vehicle Graphics - The Get Plucked Food Truck
One of the most exciting projects I have managed for Get Plucked to date is the design and production of their food truck. The Food Truck was created for events, festivals, corporate and private parties, weddings, and nationwide celebrations, offering delicious chicken and plant-based food. It was my challenge to design an eye-catching, easily navigated, and clear truck that is sure to stand out at busy events.
Starting with print specifications, I set up my artwork files before producing the artwork for the vehicle. I used the existing brand design of Get Plucked, which I have been developing for almost two years, and incorporated the brand's colours, typography, and artwork to deliver an eye-catching design that is on brand.
This project also required a large, replaceable menu design so customers can easily read what the truck offers at any given event while queuing. For ease, this is placed at the centre of the front side of the truck, sandwiched between an order point and a pick-up point.
Once designed, the artwork was sent off to the printers for production before going out to the wide world. The Get Plucked Food Trucks have been featured at events in the UK and Dubai, satisfying appetites and delivering delicious food.
Menu Designs
An integral part of managing the brand design of Get Plucked is regularly updating its menu designs.
I design menus for both the UK and Dubai that feature their latest range of chicken burgers, sides, plant-based food, and more for a variety of offers, events, and seasonal occasions.
The menu design generally follows the same look and feel throughout for brand recognition, so it's important that the typography, layout, and composition of the designs are on point.
Brand Design & Collateral Services
Alongside the food truck and menu designs, I handle the ongoing graphic design and brand collateral requirements of the Get Plucked brand.
There is a wide variety of projects on which I have worked, including presentation decks, merchandise design, brand guidelines, sticker designs, flag designs, and more.
The key aspect of all of this brand consistency is where the benefit of a graphic design retainer comes in. Being the sole design team for the brand allows me to complete work on and oversee the look and feel of each piece of brand collateral.
Presentation Decks
I have also worked across a wide variety of presentation decks for the Get Plucked brand. These decks are designed to showcase the brand's unique and exciting presence along with its amazing food. The presentations serve the brand's advertising campaigns, corporate events, and online presence. Within each presentation, I have designed slides that promote the Get Plucked brand, its food, brand collateral, and more.
The Outcome
This case study highlights the many positives of a graphic design retainer with Matthew King Creative. Working with me on an ongoing basis benefits your brand by having one sole designer manage the consistency, direction, and strategy for your brand.
I have worked with the Get Plucked team for a substantial amount of time, which allows me to integrate myself into their business by being able to pick up and produce graphic design tasks with very little effort on the part of the business owner and marketing manager, saving them precious time.
I've worked on a wide variety of projects, as showcased in this case study, including vehicle graphics, menu design, brand guidelines, presentation decks, merchandise, stickers, flags, and much more. Get in touch with me today and discover how this powerful working relationship can benefit your business.
Interested in brand design?
Get in touch with me today or book a free 30 minute discovery call to discuss your project.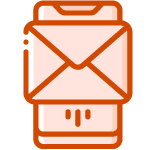 info@matthewkingcreative.co.uk